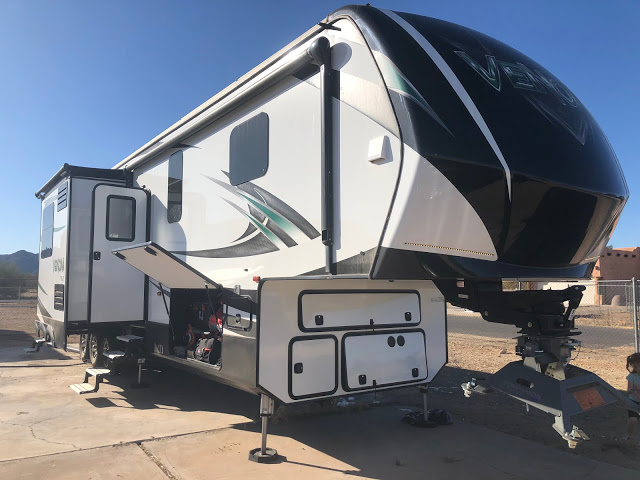 THE PLAN – stay in Arizona for the winters and travel all over in the summer. The hubby will be working from the road. He is in IT so this would be possible as long as he has cell coverage. With his work schedule we would need to be stationary during the week and can travel only on weekends. I on the other hand would watch Tina (Chrystina) while he worked and I could also work on my art and teaching using the Copic markers. We will return to Arizona in the late summer giving us enough time for me to get ready for my two huge Copic events I host.
The recommended milage for pulling a big rig is about 4 – 6 hours driving maximum due to exhaustion from towing and stress. That seemed to be a great goal allowing us to enjoy the surroundings wherever we decided to stop. The planning stages are in motion..
Pack and go (we call this go-go day) is no easy task when you live in the RV. You really can get settled in quickly making the move more time consuming. This is one reason why less is more.
In March 2017 we started this adventures in Waddell Arizona.
We, husband Kirk, 3 year old daughter Chrystina, our dog Zoey and myself, Jennifer are in for some big adventures whatever they may be. We grabbed the truck and RV and headed over to Waddell Arizona where my father-in-law lived. We were going to park on his acre of property on the outskirts of Phoenix by the mountains while we lived in the RV, prepped the house to sell and did our upgrades to the RV. Right off the bat as we attempted to pull into the back acre through the gate and we realized we were not going to fit through the opening. We headed over to a near friends property while a much larger gate was installed. Second attempt was a success.
Our view in Waddell, AZ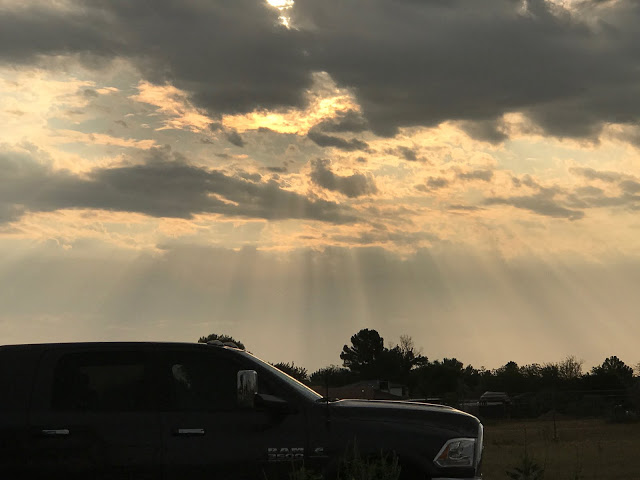 While we were in Waddell we worked on some larger projects. We got the majority done over the months to follow. Lots of hard work but it will pay off. Hard to imagine taking a new rig and upgrading it but we needed it to be custom to fit our needs while to do this full time.
…next stop will be just down the road.