About 4 hours outside of Phoenix is a great stop over. Behind the Fantasy Springs Casino is a very large dirt parking lot that is easy to access off the freeway. It is complete boon docking so add some water to the RV tanks and charge up those batteries. Of course if you have Solar you are golden. You can walk to the Casino if you want a nice dinner or some Starbucks coffee located inside. Of course you might want to dump a few quarters in the machine while you are there.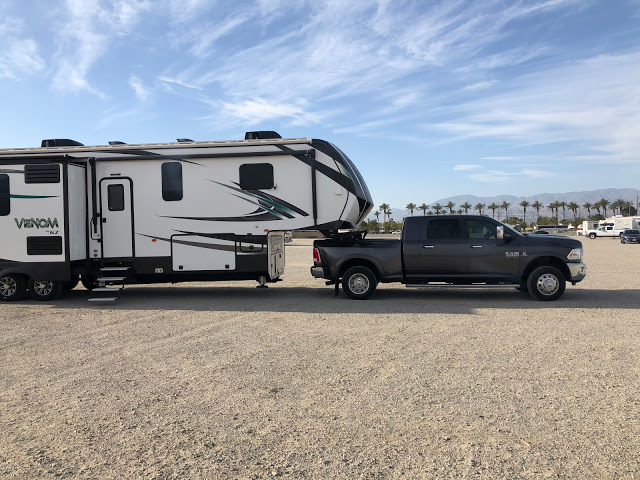 We didn't unhook and the parking lot was level. Perfect place to walk Zoey and take time to chill. Was decently quiet other then the few Rvers that were coming and going through the eventing.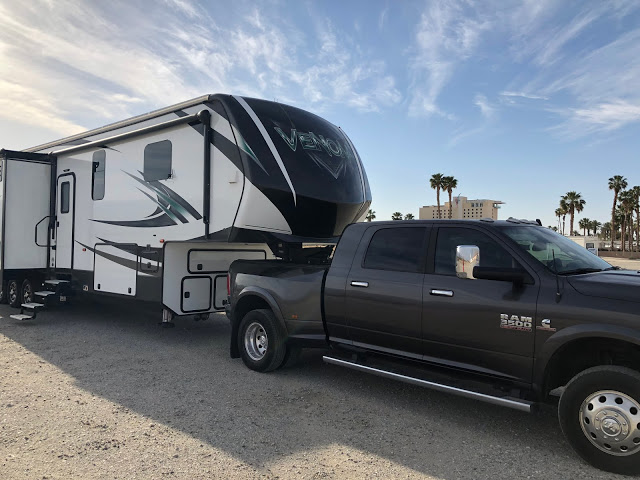 The weather In April was nice and it didn't get to hot. Perfect for our first stopover after being on the road. On the way out their was a truck stop for quick fueling before you hit the road.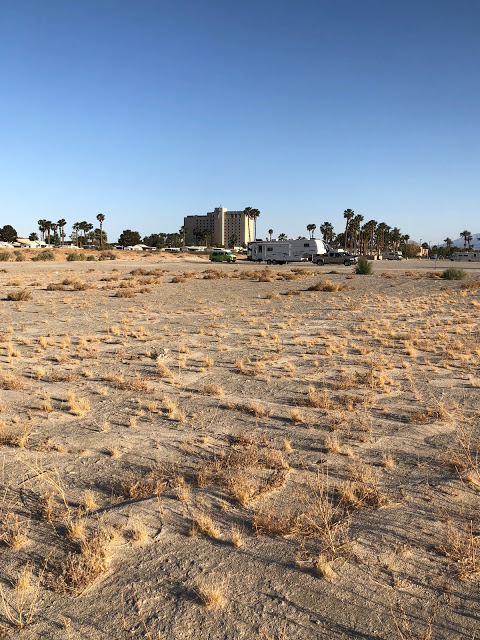 Definitely a place I would stop at again when traveling through.
Fuel prices in California
Diesel $3.94
Def $2.79
Next destination Tehachapi, California