July 14th – We only moved 175 miles on this move. We would have liked to travel a little further on go-go day as our final destination is around Phoenix area before September, but this spot we just couldn't pass up. We made the 3 hour drive to Welcome Station Rv park. This location is easily accessible right off the highway exit 343.
We booked the spot for our 13 days as the 14th day our spot was full, but after a phone call and with a little magic and rearranging from Nancy one of the owners we were good for the 14th day. Nancy was so wonderful to talk and went that extra mile. BONUS – We are able to receive packages at this location. Can we say AMAZON here we come! An 11 mile drive will get you to Roy's grocery market and a few fast food places in Wells.
We arrived a day before a 150 people reunion was over. This place was packed! The Owner Steve guided us into our spot. They laughed and said tomorrow you will have a view and some peace and quiet. Despite the crowd I took a pleasant little walk next to the beautiful small creak that runs on the edge of the RV park with Chrystina and she enjoyed getting a little wet and playing in the mud. When we arrived the cell/internet was very bogged down from the reunion goers.
This location is right of of the highway so you will get continual highway noise. After the first night I got used to it and it really didn't bother me.
No fire pits but our site has 30 and 50 amp hook up/water and sewer. They all have nice outdoor tables. Beautiful grassy sites and the RV park is well maintained. Lots of grass. There are bathrooms, showers and a laundry room.
I loved hanging out with the owners Mr. Steve and Ms. Nancy. They really have put their heart and soul into this location and are making this place something to be really proud of.
If you are heading that way drop of a bunch of fresh fruit…Nancy makes the best fresh fruit homemade ice-cream. I bet she could be bribed. Make sure and see if anyone is sitting around the campfire for some night time conversation and song too!
While I was there I saw a blank wall and asked if I could do a mural for them. It took a week and a half fighting the heat, rain and windy days. Using house paint and the brushes I had I completed it a day before we planned to head out. I am thrilled with the end result and blessed to leave a little 8′ x 5′ mark.
Quick story of the ladybug. I had high hopes to add a butterfly, ladybug, bees…frog…kitchen sink. I was running out of time and decided to call it quits without anything. I was sitting in front of the mural just taking a final glance before washing off the brushes and wrapping it all up when a darn ladybug landed on my foot (I hadn't seen a single ladybug the whole time I was there). Well I figured it was a sign that a ladybug must be added….so I took a photo of it and then painted him on there. Was meant to be!
While you are there checking out the mural make sure and say hello to "crazy kitty" and Art the grounds keeper. Two of the sweetest!
The little one and I did a fun photoshoot in her princess dress. Welcome Station is the perfect place to hold a wedding or special event with great places to take the perfect photos. So far this has been my most favorite spot that we have stayed.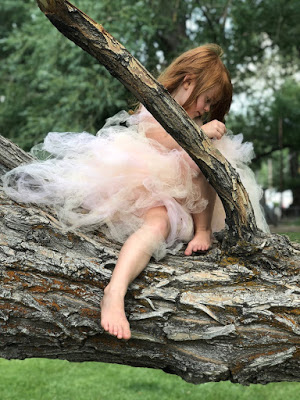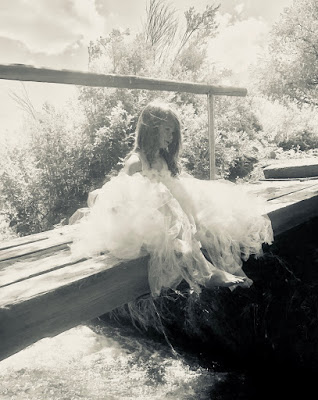 I would highly recommend you make this location a destination or stop-over…make sure you dip your feet into the stream!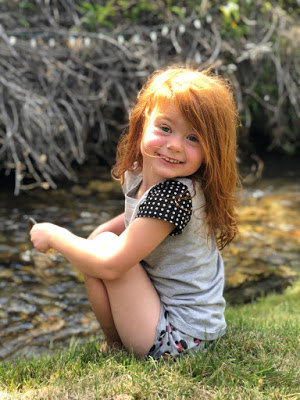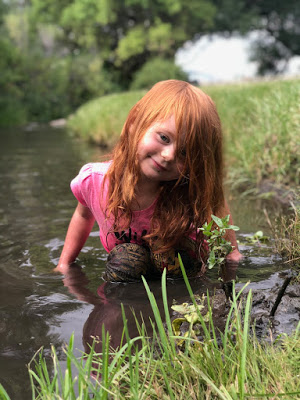 Last but not least…make sure you catch a sunset out beyond the horse pasture!
Do NOT expect good cell service or internet as this place is tucked down in a little valley.